Skip to Main Content
It looks like you're using Internet Explorer 11 or older. This website works best with modern browsers such as the latest versions of Chrome, Firefox, Safari, and Edge. If you continue with this browser, you may see unexpected results.

Epic Reads explain "Red Queen" by Victoria Averyard
Victoria Aveyard talks about translating "Red Queen" into a movie
About the Book . . . Sublocation: FICTION - Senior Fiction Call #: F AVE BK 1
Red Queen by Victoria Aveyard [Dystopian]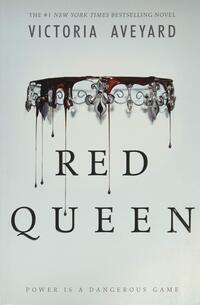 Mare Barrow lives a poor life as a Red while she watches wealthy Silvers live elite lives. Not only do Silvers have luxury, but they also possess silver blood and special powers.

In the first chapter, readers meet Mare as she steals and pick pockets for her family. I can promise you engaging conversations and debate after the first chapter.